As this is the last day of my 20 minute commute--in 5th gear at 80 mph ALL the way down the 10 freeway, do you know how fucking rare that is, ever?!--I present you with the sun setting on Los Angeles: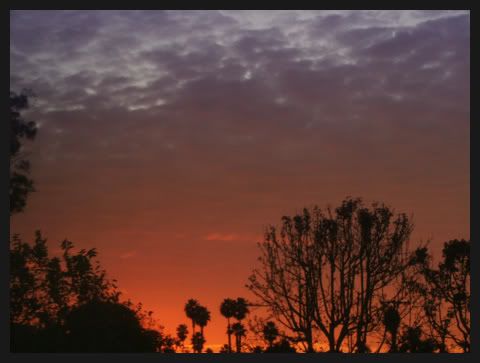 The view from my bedroom.
Goodbye commute I love. Goodbye 2006. Goodbye free time.

Have a great weekend ringing in the new year. Drink heavily and give your keys to the teetotalers.

Because dead readers don't comment much. And I hate that.